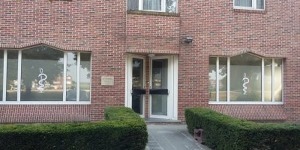 We are a dedicated team of general practicioners in Kraainem. Together we do our best to provide you the best medical care.
COVID 19: To avoid propagation of the epidemic, we ask you to follow the recommandations of the authorities.
If you have fever or any respiratory symptoms, please call us on following number : 02/731.40.73.
Since October first we welcome Dr Camille Dubus at our practice. She is doing her second year of postgraduate training, and has her diploma since June 2018.