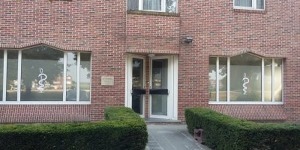 We are a young dedicated team of general practicioners in Kraainem. Together we do our best to provide you the best medical care.
See you soon !

CORONAVIRUS : If you have fever or any respiratory symptoms : don't come at our practice but please call us on following number : 02/731.40.73. Be patient we will answer to everyone.

Since October first we welcome Dr Camille Dubus at our practice. She is doing her second year of postgraduate training, and has her diploma since June 2018.